Dear Friend,
As we embark on the season of Lent, we ask you to remember Fr. John and the Orthodox Mission in Pakistan in your prayers and in your almsgiving.
Your generous support makes Fr. John's ministry possible. He and his family depend entirely on donations for their livelihood and ministry. He does not receive a salary from the church, and his parishioners live on little more than $3 a day. What they lack in financial means they make up for in devotion and labor, and yet they need our financial support.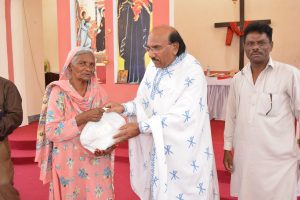 With your help, Fr. John can continue to support widows who have no income. Just $5 a month helps feed one widow and her family.
With your help, the OMP sewing center will continue to provide a safe haven for girls and young women, giving them a place to learn a valuable skill while protecting them from being preyed upon.
With your help, Fr. John can continue providing medicine for the sick, and assisting families experiencing hardships.
With your help, lay volunteers can continue to help Fr. John in his ministry. Fr. John ministers to a large territory, and lay volunteers help bring Orthodoxy into rural areas. Your support provides a small stipend to these volunteers so that they can provide for themselves and their families while they work for the growth of the Church.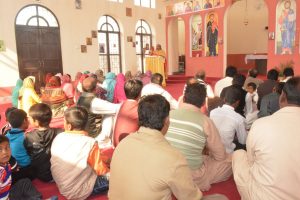 Would you consider making a monthly commitment? A monthly gift of even $10 or $15 will go a long way. Our goal is to be able to provide Fr. John with a consistent amount of support each month, so that he doesn't have to worry month to month. Your help, in any amount, can make this possible.
As always, 100% of your donation goes directly to Fr. John and his ministry.
We thank you and pray that you have a blessed Lenten journey.