Dear brothers and sisters in Christ,
We hope the fast has provided the means to draw further into life in Christ, and that you have stayed strong in our mutual, spiritual struggle. "During the Lenten season we are trying our best to perform our duty in the Orthodox Mission in Pakistan," said Fr. John. "Though sometimes we get stuck, God always encourages us to carry on His mission." It is with heavy hearts that we must inform you of developments with the health of Pb. Rosy.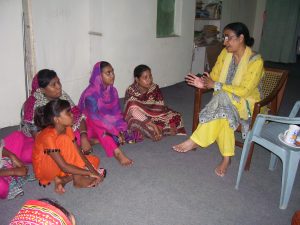 Pb. Rosy was recently diagnosed with Chronic Lymphocytic Leukemia (CLL). She began her first round of chemotherapy recently, which has caused extreme amounts of pain. Her doctors have recommended she undergo six rounds of chemotherapy, one every three weeks, at which point she will undergo further testing to see how the cancer has responded. Her doctors remain optimistic her condition will improve. While this is encouraging, Pb. Rosy's treatments are very expensive, costing around $1,500 per treatment. Fr. John has saved money for an emergency over the years, and has paid for all her medical expenses thus far. "Rosy is very precious for the Orthodox Mission in Pakistan," Fr. John said. "She supports the mission through her writings, catechesis, translation of spiritual texts, teaching, and especially counseling."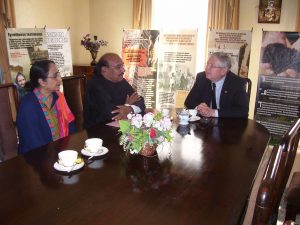 However, supporting Pb. Rosy, and thus supporting the mission's ability to serve the community, comes at a price. Fr. John cannot travel to serve Liturgy in Wazirabad as frequently. He cannot buy church supplies nor give to as many who are in need. In short, this illness has tied the hands of the mission. In this, one of the mission's most dire hours, we must humbly ask, will you help? The mission needs your support, by your prayers and financial means, now more than any other time. "I, Fr. John, want to thank you for your kind and loving concern for us. We ask that you remember us in your prayers, and that God may heal her quickly."
Please consider signing up for our prayer list and making a donation to help Pb. Rosy. You may sign up for our prayer list by emailing us at info@orthodoxpakistan.org.